The caulking & Coatings Specialists
Founded in Ottawa, Ontario Omega Caulking & Coatings Inc started primarily as a caulking and painting company in the residential market and had since expanded through out Ontario in the commercial, institutional and industrial markets. Omega Caulking & Coatings Inc has consistently exceeded for high quality caulking, painting and fire stopping solutions. Our success is based on our highly expertise and trained staff.
Omega Caulking & Coatings Inc has a high level of satisfaction among contractors and private individuals due to our ability to provide our customers a knowledgeable and timely service. In addition, we work with the most prestigious and quality Caulking and Painting suppliers in Canada which provide us a vast selection of the finest quality materials to satisfy all customer needs.
Omega Caulking & Coatings Inc has become throughout the years the first caulking, coatings and firestopping company in Ontario. Let us show you why we have become the Caulking and Coatings specialists in Ontario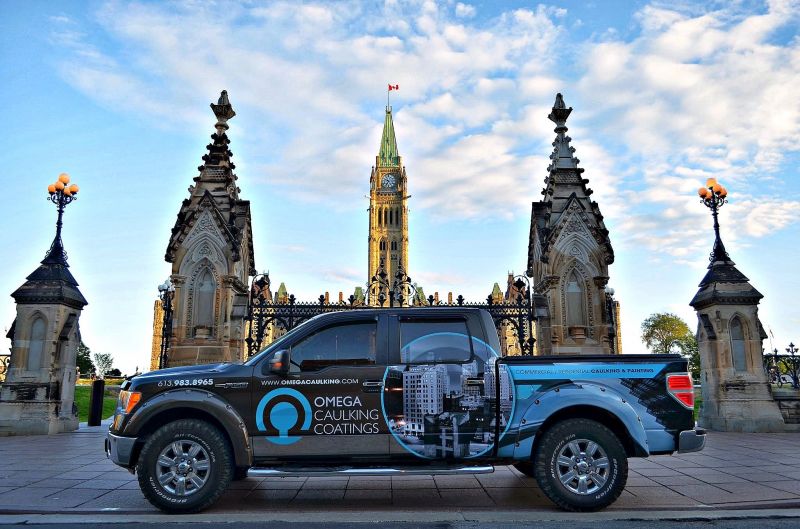 Tips how to choose a good caulking & painting contractor
We understand that choosing a good contractor for your property/project may not be an easy decision to help you in the process of choosing a professional Caulking & Painting contractor, we thought that we could offer some helpful advice. Below are some factors to consider when choosing a contractor.
Licensed, Bonded and Insured: This is the advice giving more often to consumers, " Make sure your contractor is licensed, bonded and insured". In short if they are bonded or insured, these two requirements need to be fullfilled in order to be licensed.
Price: The other piece of advice giving more often to consumers is "Get several bids so you can compare price". In order for you to be able to compare the prices, all bids have to be for the same project, the same especifications and the same quality of work. Keep in mind that sometimes the lowest bid may not be necessarily the best one.
The Estimate: A good contractor will not put a dollar amount on the back of a business card and hand it to you. A contractor should prepare a complete proposal that refers to the scope of work. It should be broken down in differents areas with the price clearly spelled out and with the different brands of materials that it will be using.
Reputation: A contractor's reputation is one of the most valuable assests. A good contractor is very willing to share its reputation with a future client. A good contractor has many references and testimonials from past clients like you.
Communication with the Homeowner:The success of a project can hinge of the communications skills of all people involved in the project. The good contractor understands the value and importance of a clear communication. They should value your questions and practice clear communication.
The Warranty: A good contractor will provide you a written warranty on the products and for defective workmanship.
We hope that we helped you better understand all of the common advice given to consumers and then share all the other elements that will help ensure a successful project. Whether you choose OMEGA CAULKING AND COATINGS Inc or another contractor, we encourage you to be proactive, do your homework , and take this factors into consideration.